There is no question that, in India as well as abroad, management education is taking major turns. With growing employer demand and increasing youth discontent, reform is the only sensible option we can look at. A major concern with the typical MBA is the fact that students are well versed in the curriculum theory part, but are unable to apply it in the actual work situation. There is also no guarantee, apart from a few Top B Schools that a student will get a well-paid job.
Global-View:- Those days went by when the managers were only expected to manage their country's activities. Increased interconnectivity with people outside our native culture, religion, and region came with globalization. It's difficult not to be part of the transition because it would only lead to the brand or a company's downfall.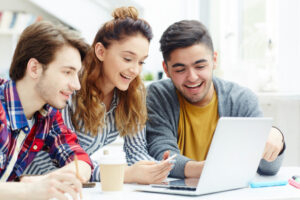 There are such institutes that have grasped the need and opened a campus outside of their origin. They have alliances with business elite schools that have already set up themselves. They are partnering with the local college or university to provide an opportunity for their students to exchange programs. But for it to become fully globalized, it still has a long way to go.
Change in Perception:- In terms of 2 years of typical full-time MBA, there is an evolving pattern. Lots of students understand that its value has diminished, and will continue to decline. It gives you an edge over other graduates when you have a specialization. You know exactly what you're talking about while the crowd is grabbing straws from the rest. They are educated in many things but they are masters in none. Several Top B-schools in Delhi NCR have, therefore, reformed their MBA curriculum to integrate various interdisciplinary subjects.
A New Path:- Instilling Entrepreneurial Spirit Many B-schools are working on Entrepreneurship and incubation center growth. Top B-Schools in Delhi NCR are also focused on business growth initiatives with the recent boom in start-ups and helping young entrepreneurs cultivate and expand their ideas through incubation centers.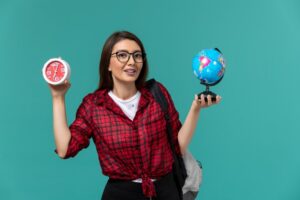 Industry People becoming part of faculty In India,   top B-schools in Delhi NCR face the problem of becoming a qualified and experienced Faculty. Professors are experts in academic teaching but lack the experience of working practices in the field. Colleges need to introduce business people to create a pleasant mix of integrated education together with academics.
Digitally-able:- Government of India had initiated "Digital India" and all sectors are slowly on the digital platform. The education sector is also a huge part of it, and colleges are exploring in the classrooms the possibility of technology-based learning.
In addition to the lecture sessions, few colleges have begun an instructional strategy where the material is given online It's more convenient in this way as students can access the material from anywhere, and the experience is more seamless. Millennials are more tech-savvy anyway and colleges can use this to create learning opportunities.