Everyone, right from a humanities graduate to an engineer or a commerce student, aspires for an MBA degree. Just after the admission, students are taught the main subjects, personality development, understanding organizational behaviour, economics, and strategic management. A management degree from Top B School in Delhi  NCR not only helps to find a great job but also makes you a more composed individual as you are taught to manage people and complex situations.
In today's corporate world, getting a management degree is important for having a great start to their careers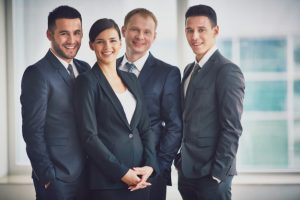 Top B-schools in Delhi NCR offer MBA programmes which provide students with training in basic subjects like accounting, taxation, marketing techniques and strategic management techniques. However, if students know which career field they are interested in, selecting a specific MBA programme from MBA Colleges in Delhi NCR will allow them to specialize and better prepare themselves for a  great career.
Much like any other educational institution, the academic content of a top business school education does not vary much between individual programmes. However, experts will tell you that the value of your MBA degree from a Top B-school in Delhi NCR  is often directly related to the esteem of the school which grants it. Most top B-schools in Delhi NCR receive ranking from prominent bodies which can further help students in making the right decision.
Eligibility Criteria: For admission to a TOP Delhi NCR B-school is as follows:
A bachelor degree of minimum 3-years is a must requirement. Students with professional degrees are also eligible to apply. Minimum of 55% of marks is required in bachelor courses though some relaxation can be given to economically and socially backward classes. Those students who are in their final years can apply for the same. Work experience is an additional advantage
Admission Procedure:  All top B-schools follow a certain procedure for their admissions. A Common Admission Test (CAT) is held at all major cities in India Top management schools also take scores from other national level exams such as XAT, MAT and state-level management entrance examinations. Also, some of the Top B-schools in Delhi NCR also have their own entrance exams and students scoring above a certain cut-off are allowed to secure an admission for the same. The interview sessions are followed by GD-PI sessions