In these challenging times when all the nations are facing tough times due to the coronavirus pandemic Schools, colleges, and universities have moved to teach online. Every sector of the economy has suffered a lot and digitalized itself.
This is the time to keep studying and to keep maintaining your fitness for study and plan your future studies or path and helping to find a good placement from the institute. We can certainly do much to make students stick to their goals and reach new heights. Here are some of the tips to help you get there.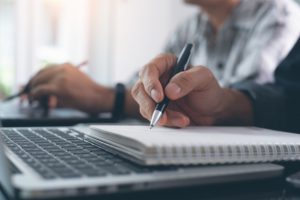 1.Increase your study skills. Focus on becoming a better student and learn how to make notes for more efficiency. It will also help to organize yourself better as well so that you work at peak times when your mind is clearer. Also, learn new trends in the market and try to join new courses, and learn new things that can add to your skillset.
2.Catch up on the topics you've missed so far. Students started the term/semester/year with the best of intentions, but things didn't go smooth and many of the students missed on to their topics. In various management colleges, all types of notes and guidance from the teachers are being provided to students to help them stick to their studies and to catch up on what has been missed so far.
3.Focus on subject-specific skills. Depending on your subjects, there may be certain skills that are helpful to build during this time. If you are in management studies, then learn new skills in this field by learning how various leaders are making success even in these hard times.
4.Online Internship: Some of the Best management colleges in delhi are providing online internships for the students which help in practical learning. It also helps students in building various skills during this pandemic. It also helps students in getting good placement opportunities later.
5.Remain in touch: In order to gain knowledge, the students must remain in touch with their mentors in the college which helps them guide them to make necessary decisions regarding their future studies and jobs.
6.Manage mental and physical health in coronavirus times. During this challenging time, we can experience a range of strong emotions. Learn how to look after your mental health as strong emotions can affect your ability to concentrate and focus. Best Management colleges in Delhi arrange various online sessions for their students to help them maintain their concentration.
7.Stay connected. Connect with other students in your course through virtual study groups and video chat with friends and family and teachers. Going for social isolation and being away from school/college/university can lead to loneliness, so make extra sure you go online regularly to connect.
8.Work on exam stress. This is where many students fall, and it's helpful to start working on this now rather than a few weeks prior to exams. Institutes help students in reducing exam-related stress by organizing special classes for students.
Make your schedule. It's easy to slip into a situation at home where work and leisure become blurred leading to wastage of time and energy. A lot of Best Management Institutes in Delhi organize regular online classes for their students and various other sessions to help them in maintaining a daily timetable which is very much required in these times. Hard times are not going to stay forever. Things will become smooth in the near future so let's not waste time and gear up to boost your knowledge and skills so that dreams become a reality.