During the past few months, technological advancements have transformed business and industry to a great extent—the impact of COVID-19 hitting people worldwide. The needs of modern workplaces have also become more advanced. And more and more employers are now looking to hire talent in leadership and management roles. This has resulted in a surge in the market demand for the best online MBA courses. The question still unmarked is – What is the best executive MBA programs in India?
So, if you want to advance your career with a degree in Executive MBA for Working Professionals, you can do so in a non-traditional way as well. However, the online courses offered by us offer flexibility to various distant learners as well. Working professionals also get the added advantage of learning at their own pace. Most of the Best Executive MBA Programs are accredited by top institutes like IBMR and attract faculty from globally renowned universities. Our accreditation assures that the content and delivery of the program would meet all your academic and professional standards.
Best Executive MBA Programs
IBMR (Institute of Business management and research offers a two-year MBA program with world-class accepted credentials. We have emerged as a popular choice among MBA aspirants. We are among the top per cent B-schools worldwide. We offer an online course that caters to your needs and is supplemented with dedicated mentorship and offline as well as online networking opportunities. Designed specifically for working professionals, it offers a great way to balance work and study life. Moreover, it promises learning and exposure that's at par with on-campus MBA programs. The course also includes various networking avenues and one to one mentoring sessions.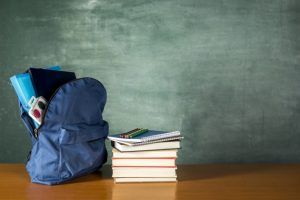 Why should you go for online MBA courses?
As we notice that- In today's competitive job market, an undergraduate degree is not enough. Employers seek highly qualified and skilled candidates who can bring work teams and corporations closer to their goals. A survey conducted shows that nearly 77 per cent of companies worldwide planned to hire MBA graduates in 2019. And that the most highly demanded to be the specialized business master's graduates. We offer the Best Executive MBA Programs In India, which help you advance into a leadership role in your current organization. It can not only add to your knowledge and skill-set but also give you the confidence to make a career transition.
What are the Hiring trends for MBA CANDIDATES?
Various surveys conducted all around the world show that MBAs are required for multiple companies, including profit public companies and Fortune Global 100 entities are among the top recruiters. MBA graduates can not only be seen in more substantial corporations, but also they have to showcase their talent in various smaller organizations, startups, and nonprofits. There are different Leading industry sectors for MBA, like in energy and business consulting firms. Hence, if you find the best Online MBA degrees, you can correctly design and build your business acumen, and it will also aid you to excel as a manager and leader in your chosen career field. So, you'll concentrate on a subset of business within your program. There are be various specialization as you're your need like information technology, supply chain management, marketing, economics, etc.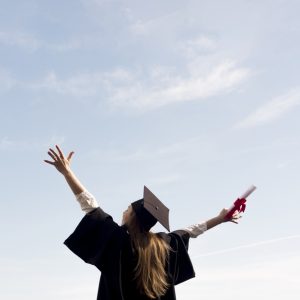 What Are The Perks From Selecting Our Best Executive MBA Programs In India?
Now, allow us to see where all this working knowledge can take you. With online access to the Best Executive MBA Programs, you can choose to work across diverse economic sectors in a range of different roles. Below are some senior-level positions that will be within your reach with a complicated degree.
Marketing Manager: As a marketing manager, you manage and overlook the advertising, marketing, and sales efforts of an organization. Alternatively, you can be put in charge of a particular product or service. Advertising agencies also require marketing managers to work with content creators and market research analysts. Reporting to company executives about campaign success is additionally one of their job responsibilities.
Communications Directors: These professionals direct the general image of a corporation by implementing different messaging strategies. They coordinate PR, advertising, and social media activities by supervising news releases, organizing press conferences, and liaising with the media.
Director of Business Operations: They plan and implement strategies to make sure efficacy and efficiency in business operations. The Director of Business Operations collaborates with top executives and fellow managers to take care of the standards associated with the manufacturing of a product or service production and delivery.
Chief Compliance Officers: They carry out reviews and audits to ensure the company's regulatory and policy adherence. Chief compliance officers are also tasked with investigating possible misconduct and resolving compliance risks with appropriate measures.
Achieve your career with success. Enroll in the best Executive MBA programs in India now!