Best Management Institutes have set up cells such as placement cells which provide the best opportunity for liaison with industry experts which provide a great opportunity for students to pick up great practical skills.
Most of the reputed B-schools have Institute Relations and Entrepreneurship Development Cell which are established with an objective to build a strong brand presence among the industry by constantly interfacing and interacting with the industry experts. It provides the students with an opportunity to brush up their skills and develop the practical skills required by the industry.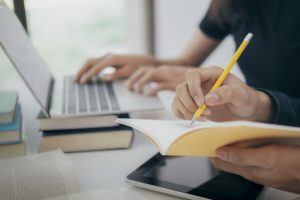 Though the college is affiliated to MDU. The things that a curriculum can't cover are covered through extracurricular activities and personality development sessions through The colleges have Alumni Portals to connect with the alumni and utilize their services, like Guest Lectures, Internship opportunities, placements, and so on. Regular training & placement is imparted to improve them in the area of communication skills and aptitude to the students to make them industry-ready.
The Best Management Institutes encourage students to pursue internships during the summer breaks and acquire necessary problem-solving skills.  The Top Management Colleges in Delhi NCR encourage students to participate in extracurricular competitions to enhance their skills. Companies specific training centres and live projects have been set up such as, by reputable firms with an objective to develop students ability and skills as per market demands. Best B-schools have Parents meets being conducted to take the regular feedback about the progress of their wards and overall progress of their children.
Best B-schools have an innovative counselling process which is followed wherein each faculty is allocated 30 students as a mentor with an objective to constantly follow student progress and keep on encouraging them and suggesting ways to improve themselves as well as provide a friendly student-faculty interface where students feel free to connect with teachers regarding their fears and concerns and prevent escalation of issues. These Best practices enabled colleges to excel and be better than the competition and also cater to industry demands.