The CAT 2020 dates have already been announced. It is quite challenging to come down on the best MBA college in Gurgaon if your scores are low. This post is intended to help you devise the best plan for yourself to choose the best MBA colleges in Delhi NCR.
Fix your desired set of colleges, tests, and to percentiles
While every one of us wishes to study in a right college like IIM, but each one of you should also have a clear idea as to what the Best MBA College in Gurgaon for your profile to set you apart from the IIMs. When I say the best MBA college in Gurgaon, you should measure it in terms of the outcomes that will be commensurate with your profile at this stage.
An MBA primarily amplifies your current profile; this means that it will multiply whatever is your current earning potential by a minimum of 2-2.5.
If your current potential is 6 or lower multiply it by 2.5 if it is between 6 to 7 multiply it by 2.25, 8 and above multiply it by 2.
If you are a fresher or studying in a right college, top 5 in your state, and have an excellent academic profile, you should get a job that pays at least 6 LPA. This means that you need to look at an MBA in Gurgaon that has an average of around 14 LPA.
If you are a fresher or studying in a college, that will give you a salary of 4 LPA; you need to apply to colleges for MBA in Gurgaon that will provide you with a salary of at least 10LPA.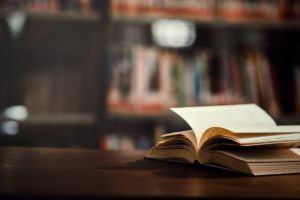 The same applies to working professionals as well, irrespective of the number of years of work-ex you need to look at your current salary and do multiplication by 2-2.5.
Those who are in the higher pay scales should do multiplication by 2 and also note that in the top-tier colleges the average might be 15-16. Still, the upper limit, the number of jobs with salaries above the standard will be good enough to get you the desired jump.
Based on this list of best MBA college in Gurgaon, you need you to fix your desired tests and the respective target scores and percentiles. We at IBMR have the best campus recruitment process in Gurgaon which aims to land you on an excellent paying salary job.  The desired list and percentiles though cannot be looked at in isolation, the elephant in the room is your current potential on the CAT and other tests. So you have to choose the colleges both based on your profile and the percentile you are likely to score.
The next important question comes in play – "Where should I solve questions from?"
Irrespective of your level you should know how to solve every question in each of the test series you have joined for getting into the best MBA college in Gurgaon. You can practice executing strategies between tests by solving Section Tests.
Also, you have to keep in mind that if you are weak in any area of your Test zone. Then it would be best if you practise the basics then solve the Concept module.
In short, it is necessary to –
Give at least 10-15 Tests every alternate day until your final exams CAT 2020.

You need to provide 1-2 weeks dedicated to one section depending on where you are so that you can confidently attend all the parts with ease.

Then, each section must move from selection to accuracy to concepts to speed.
Also Read: How MBA Colleges in Gurgaon Help in Personality Development
How to manage your feelings?
Also, you have to keep up a positive attitude towards your exam preparation. In short, taking a test is not about feelings. To get into your Best MBA college in Gurgaon, getting disheartened when you see a low score, starting to feel pressure, anxiety attacks, all of these are things that have nothing to do with solving a question.
The only questions to always ask are — Why did this happen, what did I do wrong, did I select the right set, did I pause after reading the RC question frame a shadow answer and then go to the options?
If you cannot get rid of your feelings and get the job done when the task involves you and a piece of text on a machine, then you can forget managing others and leading firms. Honestly, you should consider another profession where someone else will handle the pressure and tell you what to do.