The business education is rapidly transforming in Best Management Colleges. It keeps growing and evolving with time and the human mind. This is the major reason why the education provided in different nations of the world is different. The basic concepts on which education systems are formed are different for every nation. However, the aim is similar, i.e. to instill creativity within the human mind.
Business education in India is growing rapidly. Several major development trends are currently taking place in organizations and in society. For example, digitalization makes new services and business models possible while challenging the existing ways of doing things. As the contexts of management change, the leadership and management practices should evolve as well. Consequently, the substance of management education needs to be constantly updated in order to be relevant and competitive. 
The methods of education are also changing rapidly these days, which is at least partly due to the possibilities provided by the advancement of information technology. Adapting to the fast paced changes in the operational environment some of the Best Management Colleges are also transforming the business education. Therefore, new modes of learning are being developed. For example, Best Management Colleges  are providing free or low cost access to high quality teaching over the internet as well. Management education has become a big business, where Best Management Colleges are competing with each other in the global market place. Therefore, the practices of delivering management education also need to be developed in order to remain competitive and to ensure good learning outcomes.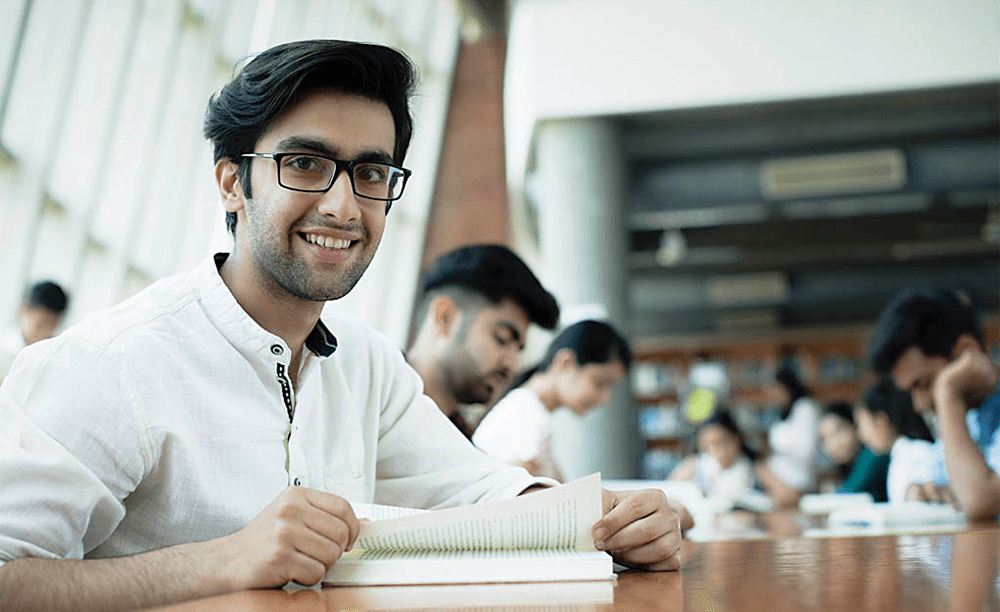 Also Read : Why Pursuing MBA from Best Institute in Management is important?
Management Education
Management Education facing the global environment 
Management education is operating on an open and global domain. Globalization is seen as a growing trend which is manifested. Finding a balance between global and local aspirations and needs has been identified as one of the major challenges of management education. To cope with these challenges, the intercultural competencies of managers and other business professionals have become increasingly important. Some of the Best Management Colleges are offering international study programs and are encouraged to take advantage of the new business opportunities offered by the global market.
Technological development changing the tradition
Digitalization has a major influence on the education sector. Technology has not only created substantial possibilities but also challenged teaching methods and modes of delivering management education. Blending technology with education provides greater flexibility and autonomy for learners. 
New technologies act as an effective tool that can be used for developing more interactive and student-centered learning methods, which complement or displace the traditional, teacher-centered teaching and learning methods. For instance, digital learning environments permit effective learning of important skills, such as problem-based and experimental learning, for current and future management professionals. 
Technology also enhances the learner´s control of the learning process, group cohesiveness, and collaboration in management education. Blended learning can also help students to assimilate and become more accustomed to and confident to work virtually in online environments. The development of technology also affects the content of managerial work through automation.
Tools and techniques to Ensure Quality Management Education
In order to ensure quality management education, Top B Schools can adapt some of the tools and techniques to ensure quality management education to students:
Education with a student centric approach.
Imparting practical education while encouraging students to interact with industry regularly to get adjusted and molded as per the industry expectations.
Encouraging innovation and creativity in education. Avoiding memory based management education to students.
Making sure that the faculty has the diversified experience including industry, teaching, training, and research.
Ensuring that aspiring management students have the minimum industry experience to enable them to understand and acquire knowledge in the classroom.
Future of Management education 
Technology has a great influence on the future of management education. Technologies like Artificial Intelligence, Machine learning, Augmented Reality, Virtual Reality, faster broadband, mobile internet, and Mobile Apps are going to affect the future of management education. The digitalization of business is another factor which is reshaping the businesses. With the accelerated pace of technology change, the future of management education 
As the economic, political and technological scenario is changing very fast, redesigning management education has become important. The focus is on continuous learning with technology and leadership. A leadership that understands the application of technology, fosters entrepreneurial skills, is high on emotional intelligence, and empathy. Apart from technology, the issue of sustainability and innovation will keep forcing companies to change their business models and functions. 
These challenges require reconfiguration of management education, based on skill sets required in the future. The management programs must put all learning material on a mobile app and on the portal which can be accessed by students and executives whenever they want. AI should be able to help the learner to customize the learning material and pace of learning for each of the participants. A lot of learning material should be developed with the help of augmented and virtual reality.