After finishing graduation, MBA is among the most likable master's degree courses for many students. But what exactly difference does an MBA degree from Management Colleges in Delhi has in an individual's life?
MBA is one of the highly demanded courses at the post-graduation level. The importance and the demand for the course are not just limited to the corporate world but the healthcare industry, advertising and many more. Due to this reason, many aspirants are occupied with the thought of getting an MBA from the Best Management Colleges in Delhi after their graduation.
Bot what impact does it has on an individuals' career? Is an MBA degree beneficial at all?
Since you will be spending a lot of money getting that degree, these are valid concerns. Getting admission in MBA Colleges in Delhi NCR is an investment and commitment of your time and wealth.
So what is that a Best Management Colleges in Delhi teaches you and the world can't?
The time spent in a business school is less about learning academic or technical knowledge. These stuff you learn during the training period of your job. And though you will surely end up stepping away from B-School having mastered a new hard skill or two, what you'll truly take away goes far beyond that. So here is a compiled list of 5 ways that showcase how getting an MBA from Best Management Colleges in Delhi drastically transform your life, both professionally and privately.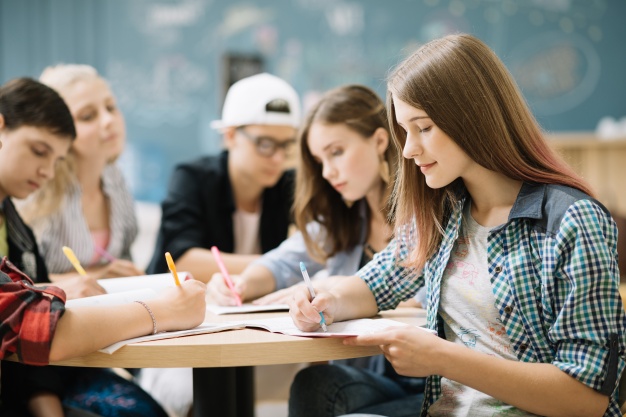 A dramatic rise in your interviewing skills
As soon as you arrive at MBA Colleges in Delhi NCR, you will be getting interviewed by tons of companies. The situation teaches you to stay relaxed, cool and collected which surely is an important skill that you will need for the rest of your life.
Considering you go through so many question-answer rounds and personal interviews, your confidence level also gets boosted up.
Your smartness will be tested every day
You will never come across a group as smart and creative as the group of individuals sitting next to at the Best Management Colleges in Delhi. And you think you are the smartest, you better be ready for adjustment.
In very few days you will be able to weigh yourself and your smartness compared to your peers. And most importantly you will identify the aspects that are truly unique in you compared to other smart people in the room.
There is no better place to understand your real strengths and weakness than a business school.
You will identify your true interest
This world is a very big place and so is the corporate world. If you play right in the business school, you can discover so much about yourself and your interest- fresh ideas, different fields, and new areas of concern.
In a good B-school, you find new areas that you love and after that, you can easily transition yourself to pursue them in your career.
Pushes your confidence
Imagine yourself as a person who can't even raise their hand in a room full of students to ask a query. It's intimidating but necessary.
Without confidence surviving in life, whether it is personal of Profesional life, becomes
unmanageable.
Above all in a good MBA Colleges in Delhi NCR you will learn how to present yourself whether the number of people standing in front of you is one or one million.
Looking for Best Management Colleges in Delhi?

About IBMR
IBMR Business School was established in 1999 and has become an excellent center for management in India within a very short span of time. The College is affiliated with AICTE and Maharshi Dayanand University, Rohtak and offers courses such as MBA and PGDM.
The progressive school has been awarded the 'Best Placement' award by IEDRA and has been rated A+++ by All India Management Association. With the highest package of 18.51 lakhs per annum and an average package of 6.6 lakh per annum, IBMR has become one of the Management Colleges in Delhi and most desired business school among the aspirants.
Our programs are taught by faculty who are fully qualified professionals to ensure that you develop that 'insider' business knowledge and acumen so valued by employers. Our high-quality teaching, practical focus, student support, and Careers Counseling will help to ensure that participants graduate with knowledge and skills sought after by employers, this will enable the graduates to work alongside our fellow professionals with competence and confidence.