The interview is generally the last step, the final stretch and, perhaps, the most difficult round to clear. Facing an interview at the MBA Colleges in Gurgaon can be nerve-wracking. Do not panic. This is probably because, in spite of months of preparation, you cannot predict the kind of questions the interviewer will ask in your personal interview. Most interviewers try not to make you feel uncomfortable even if you are not able to answer any of the questions. So, there is almost nothing to be worried about.
Stay Calm: Most of the interviewers test your quality of being spontaneous during the interviews. This thing also goes for group discussions and written ability tests. You will come up with answers instantly only if your brain is at peace, so it is must to stay calm and cool during the entire interview process.
Prepare Yourself:  The best strategy for facing an interview in MBA Colleges in Gurgaon is by preparing and practising thoroughly for it. Putting in mind the things you have achieved, and being aware of what is happening around the world puts you in a good state during the interview. It is definitely not possible to know everything that is happening around the world, but being prepared for it will surely give you an advantage. You should have a general idea about politics. Be careful not to get too political- just express your opinion in a polite manner and move on.
Talk about Your Accomplishments as a Leader:  Prepare some leadership examples from your past experience, be it your work or volunteering in community roles. Ideally, such examples would be focused on practice and outcomes you can clearly prove. Explain it in short, without getting too lost in the details.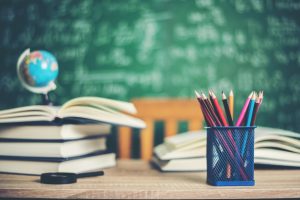 Know Your Strengths:  You must sound ambitious, committed, hardworking, curious, and innovative. In simple words, don't just speak, try to prove yourself with possible examples. Justify your motivation for pursuing a full-time MBA Degree in MBA Colleges in Gurgaon and how it will help in meeting your career goals. Emphasize how this MBA would be an important ladder to your career path.
Be Confident:  The interviewer will try to understand your direction of thoughts. Therefore, you need to be honest about your work, achievements and your projects. Know your goals and objectives. Try not to use the native language. Be fluent while you speak, keep your thoughts clear and give your best."