The business sphere is continually evolving with new changes and revolutionizing events occurring every day. With business events being the center of attention in the modern era, many students seek to be part of the new business advancements every day. To be a functioning unit of the business world, one must understand its postulates and study business basics. Thus many individuals seek to enroll themselves in the top B schools in Delhi. IBMR is one of the finest institutions for MBA or BBA courses in Delhi. Connect with its spectacular faculty and educational methods to yield and hone the best of your business potential, and lead the path to success in the business mainframe.
– What and wehre is IBMR?
IBMR was established on the promise to provide a blended method of education to various potential leaners with which they grow in not only their subject but also learn practical hands-on skills to gain a workling foundational knowledge of the business world. With an esteemed faculty and a diverse array of tactical approaches to provide academic excellence to various individuals, IBMR has risen to the top of the hierarchy among other B schools in Delhi. One of the things that make IBMR the finest among top B schools in Delhi is its unique teaching method, and where the focus is on student queries and satisfaction concerning course content. By focussing on what the students are grasping out of the provided syllabus modules, and how they can absorb better, IBMR creates a scope for excellent knowledge transfer.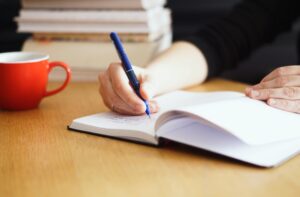 IBMR aims to train students in a way that they not only succeed in their career but also learn moral values and ethical skills that might help them in future endeavors. By ensuring that the faculty explores various ways to teach honest views to support their intellect, IBMR seeks to create smart individuals to lead and revolutionize India's business sector. Being the top B school in Delhi, IBMR's primary goal or mission is to mold their students into potential, street, and book-smart individuals who can lead the world with their new ideas and be righteous truthful in their intentions. By carefully creating relevant and updated course content and ensuring that they follow a student-centric and dynamic educational method, IBMR carves their students' inner potential and capabilities and makes them successful business people.  
-What makes IBMR the Top B School in Delhi-
With innovative and unique ways of transferring knowledge, IBMR sustains its legacy. Before diving into the whys and hows of IBMR's greatness, it is essential to understand what makes an individual a great businessman-
A thorough understanding of business basics and knowledge of various terms and theories involved in its functional value is required to be a good businessman. Once a student understands the basics, he can easily apply them in the area of his expertise and choice. 

Practical knowledge and alertness while dealing with situations that require quick decision making.

Time management skills and the ability to multitask while maintaining work ethics are a must.

Honesty and morality are the governing traits of a good businessman.

A good businessman is energetic, consistent, and dependable and is ready to co-operate in situations that demand submission while being authoritative in situations where dominance is required. 
IBMR recognizes the need for these vital traits in educating a potential business person and has the perfect atmosphere to build these skills in their students. IBMR creates a student-friendly environment where students learn to co-operate and learn to work in teams through the given group assignments. By providing regular assessments and ensuring that students receive feedback on their performance from time to time, IBMR faculty ensures end-to-end education with no loopholes. IBMR promotes active participation in all its classes so that students interact with their professors. In this way, they absorb way more from the lectures. IBMR syllabus also includes projects and internships that enable the students to gain practical, hands-on experience in the business world. Therefore, by focussing on providing quality education through carefully curated content and unique techniques of administering it, IBMR provides flawless academic excellence to all business potentials and enthusiasts.
– What's more at IBMR?
Along with an excellent knowledge transfer model, IBMR also encourages students to participate in recreational activities and club endeavors. They can choose to enroll themselves in various activity clubs like the cultural club, financial club, IT club, Human Resources club, and many more eventful societies that nurture co-operation skills and help students bond with each other.   
Read more at: 2021 Trends in Management Education -Top B Schools in Delhi NCR
– Prospects of IBMR students-
Being one of the top B schools in Delhi, IBMR provides world-class education and promises a bright future ahead, even after the students graduate. IBMR offers many placement opportunities at famous brands like Oyo, Cafe coffee day, TATA class edge, Kelly, RankWatch, etc. 
With resources and the capacity to provide a plethora of benefits to students, ranging from educational superiority to a cozy environment for students to thrive in, IBMR truly stands out from all other B schools. It is thus, justified to consider IBMR as the finest of top B schools in Delhi.