The argument holds that BBA is no longer the sole point of departure for top executives in management. MBA has diversified in and of itself. The rise of businesses, their expansion, has created a demand for varying expertise from management graduates. However, when you come after BBA Colleges in Gurgaon skills are already management-oriented. And being managerial applicants, fitting in with the various needs would rarely be a challenge for you as, after all, the management has been your core topic for the past 3 years.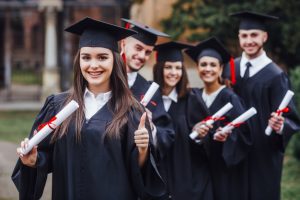 Why, then, is this hype to top up your BBA with an MBA? Why should you pursue masters after departing from one of BBA Colleges in Gurgaon
The question of whether or not an MBA from top B school should be your ultimate destination needs to be pondered and that's what this blog tackles.
Your scopes after BBA
Let's suppose you decide not to pursue an MBA. You can land a job with your BBA degree in the following profiles:
Business consultant
Human resources manager
Finance and marketing manager
Business administrator researcher
Information systems manager
And so forth. Who is it that hires you? Banks, marketing firms, financial houses, educational institutions, corporate consultancy agencies, and many more.
All of the above descriptions will be career entry-level jobs with just a bachelor's degree. You'll need to learn the trade by beginning basic, acquiring more information about field operations, and achieving an equivalent place to an MBA graduate only after extensive work experience. Your responsibilities will be basic management and the power to take decisions will rarely rest with you.
Also Read: The One Stop Destination for BBA College in Gurgaon- IBMR
Your scope after MBA
Now suppose you decide after your BBA degree to have an MBA done. Then, the following job profiles will open to you:
Marketing manager
Management consultant
Finance manager or advisor
Investment banker
IT operations manager
And so forth. You might notice that a few jobs also have the same profile name as those you get after your BBA Colleges in Gurgaon. But again, the difference here is the company you've hired into, the hierarchy you 're sitting at, and the package you've been offered. With two more years of extra investment into your degree, you can really give your career a jump start. Bypass the basic profiles and aim to top right.
So, is MBA the ultimate destination then?
The right answer to this question is it depends. If you're willing to learn in the field, pick up the skills you need while working with a company, then after BBA, you can very well stop. You can definitely reach a company's higher managerial levels with hard work and proper dedication and your years of work experience will count as equivalent to an MBA degree.
But MBA is your go-to choice if you want to start early and settle early. Being a higher degree, your knowledge finds depth, you acquire practical skills in tandem with your academics, and you become the manager who looks to hire companies. MBA teaches you how to gruel in tough situations, make hard choices, and take your decision-making prowess forward with a company.
And there is a third option, beyond all of these. This way, an option is more uncomplicated and allows you to have all the fruits of the degrees of management. You can evaluate less and go for an integrated BBA-MBA course that will help you fly the process in one go. Jobs come to you as placement on campus and your career is getting less confusing. So, just decide now and make the right decision. Get the necessary degrees while the demand for them is still there.