BBA Graduates have plenty of job opportunities in Delhi/NCR. To be specific, BBA graduates can opt for jobs in sales and marketing department of companies as management trainees. A BBA degree from BBA College in Gurgaon along-with work experience will surely lead you to the leadership position in any big organization. However, it also depends on the company's value in the market and your skill and talent.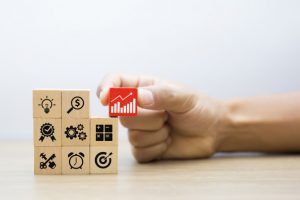 Areas of work for BBA Graduates
Depending upon your talent, interest and skill set, you can work in the following areas after doing BBA from BBA College in Gurgaon:
Entrepreneurship
Finance & Accounting Management
HR Management
Marketing Management
Supply Chain Management
Tourism Management
You must remember that while jumping into the profession of management one must develop exceptional communication skills, problem-solving skills and quick decision-making skills. With these skills, you will be able to grow in this field for sure.
Jobs & Career Opportunities after BBA
Every aspiring management professional must understand that management and administrative skills are foremost for growth. On one side you must know how to handle the accounting, finance, marketing and technological aspects of an organization and on another side, you have to be well versed in making strategic decisions along-with people management skills.
You can also opt for the short-term diploma course in Mass Communication, Event Management, Animation and English Speaking according to your interest and aptitude. You can also go for post-graduation like MBA from BBA College in Gurgaon for better job opportunities.
Private Sector Jobs after BBA
Private sector companies have a competitive and strategic edge, due to which you will have to deal with everyday market challenges with your quick problem solving and decision-making skills. Also, the salary package offered by private organisations to management professionals from top management college is a bit high. Some of the industries where a BBA graduate can work are as follows:
Advertising
Aviation
Banking
Consultancy
Digital Marketing
Entertainment
Finance
Information Technology (IT)
Insurance
Media
Offline Marketing
Manufacturing 
Government Sector Jobs after BBA
The salary package of BBA professionals in the government sector is quite low as compared to the private sector but in the government sector, there is minimal work pressure, job security and stability. Scope of management professionals in the government banking sector is high as compared to any other domain. Many government bodies and financial institutions are always in a lookout for young BBA Graduates from BBA College in Gurgaon. If you are a BBA graduate student from good management college with skills like analysing key issues, planning and managing resources and data-crunching, then you will definitely have a bright future in the government sector.