IBMR is a top-tier business school located in Gurgaon. It is globally recognized as one of the most trusted, reputed, and top MBA colleges in Delhi NCR. MBA schools are adapting to this change and restructuring to cater to the inbound requirements of the modern-day educational system. It is not only essential to revamp for the new normal, but it also vital to adapt to the evolving ecosystem, and create new ways of providing flawless education. IBMR, being the top MBA college in the Delhi NCR, recognizes the need to rise to the educational requirements in the contemporary business scenario. Along the lines of providing sustainable and reliable education and knowledge transfer, IBMR, over a few years, has become an outstanding institution for management education in India. This write-up encapsulates the glorious endeavors and efforts made by IBMR to provide world-class academic excellence to students and tap their inner potential to nurture them into successful business-men.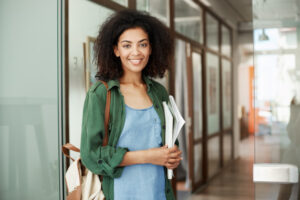 Business schools and MBA colleges IN Delhi NCR account for a paramount fraction of the educational system. They are determined and focused educational institutions that specialize in teaching courses and programs related to business and management. Innumerable students seek an MBA degree, to gain business credibility in the corporate world and hone strategic business skills. In fact, India is home to more than 6000 business schools offering MBA and PGDM programs. IBMR is one such center of excellence that offers a great quality of management education and placements. Among most MBA college in Delhi NCR, IBMR is the top B-School, which focuses on not only imparting education, but also developing professional, ethical, and moral skills in their students, so that they can ease their way into the business world. IBMR seeks to sow the seeds of 'foundational clarity' in their students, through a business-relevant curriculum, a learner-centric infrastructure, and a highly qualified faculty. By ensuring an end-to-end secured educational backdrop, IBMR students not only flourish in their career aspects but also succeed in their day-to-day lives, living a healthy and righteous lifestyle. Thus, by teaching the core values and fundamentals of business, IBMR aims to provide MBA enthusiasts and visionaries a supreme quality of education, with no loopholes. 
Programs, faculty, and other major features offered by IBMR –
Being a highly- sought MBA college in Delhi NCR, IBMR offers a vast array of courses and programs to cater to individual needs and interests. This includes a joint MBA and PGPM course, a combination of PGPM and PGDM programs, executive and basic MBA, BBA, and UGPM, and a joint B.Ed and VAP program for eligible applicants. The teaching faculty of IBMR  includes highly educated and knowledgable professionals who provide high caliber education in innovative ways, to promote enhanced learning. Let's read in detail about the various features of IBMR-
The teaching methodology adopted at IBMR obeys a calculated combination of various learning approaches and core tactics, including assignments, presentations, and projects crafted specially to keep the students engaged in the practical as well as theoretical postulates of the business world. The various educational methods used at IBMR include:
Blended Learning-

One of the various educational or training methods that IBMR employs in order to ensure efficient knowledge transfer is a unique pattern of learning that combines electronic and online media as well as traditional face-to-face learning. This creates a supple and stable mode of teaching that molds a rich theoretical and practical knowledge base in young minds while ensuring clarity in lectures. By promoting and providing such blended learning, IBMR aims to foster a dynamic and flexible approach to education where students gain hands-on experience and absorb knowledge from the vast realms of their modules and content. The power of blended learning by IBMR lies in its ability to improve the student experience.

Student centricity –

Education at IBMR is based on the concept of student centricity. In this method,

Teachers encourage student-centered learning by allowing students to share their opinions, make collaborative decisions, believing in their capacity to lead, and cherishing the learning experience. IBMR promotes student-centered learning by inculcating a variety of educational programs, instructional methods, academic-support policies, and learning experiences in their modules. This strategy is intended to address the distinct interests, learning needs, cultural factors, and aspirations of individual students or groups, and cater to their individual needs.

Updated Content and Modules-

By streamlining and fine-tuning their syllabi to inculcate the necessary values and knowledge within their students, IBMR is progressing in the field of educational institutions. At IBMR, courses are designed by highly experienced and discerning faculty who focus on the overall value and importance of the content, with respect to the changing face of the world. Moreover, keen and utmost attention is paid to keep the content relevant, precise, and updated.
Dynamic Participation in classes-

Teachers at IBMR encourage active participation by students so that maximum knowledge is absorbed during lectures. IBMR believes that if the students participate in the lectures, and contributed to the flow of the discussion, they learn and register more in their memories. Thus, by promoting a dynamic approach to lectures, IBMR schools are providing flawless education to their students.

Being the top

MBA college in Delhi NCR

,

IBMR

is

determined to thrive and flourish in the educational sector by providing the ultimate academic excellence to its students. By observing and adapting new and inventive methods of educating young adults, IBMR is revolutionizing the definition of education in the modern era. IBMR has secured the business battlefield and Is constantly training students to fight their battles in the corporate world. B schools are adamant about providing an extraordinary education to all willing learners, have attracted the best of willing learners, and will continue to do so!