Due to technological advances, the ways how we communicate have changed tremendously. Also, the learning ways have changed. There has been an increase in the importance of online education in most of the top B-schools in Delhi NCR. Online learning is not only offering a lot of flexibility to the students but it is also helping the universities and colleges to save on time and resources.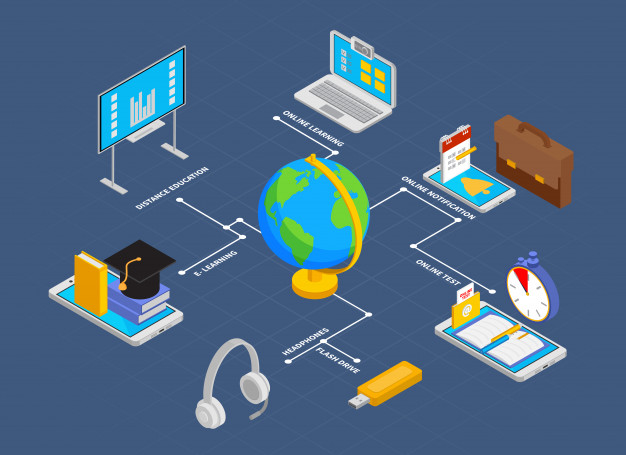 Despite such a growing popularity of the online education, people still remain skeptical about its uses. Over the past few years, many highly-regarded management colleges in India have added online learning and online formats to their curriculum offerings. In addition to this, most of the top B-schools in Delhi NCR are offering varied distance learning programs and platforms to the students and working professionals. These dynamic programs are conducted by distance. This concept has been gaining importance especially among the working professionals. 
Across a few regions in India, there has been a growth trend in the average age of the population. A good percentage of experienced MBA applicants are getting admissions in the top management institutes in India. Supplementing their curriculum with online mode will help them in balancing their work and study profile.  
Unfortunately, by the time an applicant reaches the age of thirties, the work and family demands assume a full-time role, and on-campus education becomes a herculean task. Concerns related to this problem have led to the universities offering night and weekend courses to accommodate the needs and dreams of such candidates. 
High speed internet ubiquity has led to the popularity of online MBA programs among the busy adults. However, such advancements face a few drawbacks. Despite the increasing popularity of online courses and programs, some recruiters are reluctant to employ such candidates. It should be kept in mind that any professional who is working online will often remain with an employer whom they will continue to work while they are studying. 
Most of the top B-schools in Delhi NCR are working to alter the attitudes of the recruiters and students by implementing and executing programs/courses that aim to combine the advantages of a traditional MBA rigor along with the flexibility of distance learning. Indeed, this combination will serve to be the best in the area of management studies. 
Distance learning will definitely offer new opportunities and open up new horizons for the students!