A Master of Business Administration or MBA degree is one of the most popular professional courses and prestigious degrees in the world. Institute of Business Management not only lead to your professional growth but also leads to the overall round development. With an increase in the number of competent individuals, the demand for MBA courses is also on the rise. And not just it gives an edge to the professional life but it takes to an impressive educational journey as well.
Let's look at 5 things that a student learns while pursuing their MBA from Institute of Business Management and Research.
Introspection
MBA course helps a student to introspect their strength and weakness. The time spent during the learning envisages one's career interests, personal passions, doubts, and uncertainties. The Institute of Business Management also have a lot of exposure in terms of participating in class discussions, industrial projects, and extra-curricular activities.
These programs offer a lot of support in the form of guidance and services. Also, different subjects in MBA degree including Strategy, Accounting, Marketing, Finance, Operations, Organizational Behaviour, etc, give an overview of the specialization one wants to lead in future years. Hence after getting a long exposure in almost everything from different management subjects to extracurricular activities, a student can very well introspect their interests and decide for their own what future they want to lead ahead.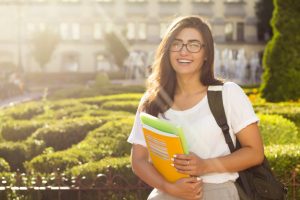 Market trends and happening around the world
MBA creates world-class professionals and not mere book worms. To be an MBA graduate, one needs to have an all-round knowledge of what's happening all around the world. In terms of another degree, it set you apart from others in the level of awareness which indicates how much value one can add to a company.
Institute of business management and research offers knowledge in theoretical fields as well as practical exposures and on filed experiences to learn the market and various happenings all around the world. MBA basically takes you to more than a classroom education; it works on practical case studies and makes you learn from the best.
IBMR have a system of education where study trips and internships in countries leave a student to understand their whole culture. Anything one person learns about best practices in the country may be completely different somewhere else. Thus, it becomes absolutely fundamentally important to be sensitive and respectful of other cultures and to understand how your decisions can have substantially different impacts and interpretations in other locales. MBA provides an overall commitment to all through its versatile curriculum.
Networking
It's no secret, that MBA degrees connect you to different people all around the world through the whole curriculum. Starting from the first day at the Institute of business management and research, one should get into the habit of introducing and talking to new people.
This ability helps to meet a variety of people across ages and industries. Depending on the top colleges in Gurgaon the personal focus could end up in learning a ton of different things. One gets to build a whole network of professionals which in turn helps in future endeavours and business.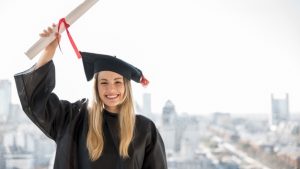 Communication skills
MBA brushes up communication skills and creates a certain degree of fluency in the language. While pursuing MBA courses, one can easily take a notch on their communication skills. This job may not grant grades but it definitely calls for confident and flawless presentation skills.
One gets around a broader area- where negotiations, selling processes, conflict resolution, etc. are taken care of. Skills regarding how to handle pressure, understanding peoples' incentives and motivations are also taught. Institute of business management and research also reinforces the constant experiential learning, such as role-playing and other exercises. In turn, an MBA degree boasts up your confidence through perfecting your soft and communication skills.
Learn Entrepreneurship from Institute of Business Management
MBA makes you stand apart from the crowd. The biggest test of all is starting a business of our own. MBA leaders not only prove to be a great multi-tasker but also excel in all management fields. The program offered by top colleges in Gurgaon looks great on your resume and also helps to grab the advantage of mentorship programs.
Management is about taking the best of your team and achieving a task with more and more efficiency. Leadership aligns you to motivate your team to achieve a common goal together. And this is what entrepreneurship takes you. A great entrepreneur is a great leader as well. MBA course allows you to grasp the significance of teamwork and leading at the same time. This helps you to start your own entrepreneurship deal.
If you are serious about your career goals, you are at the right place. Enroll in the wide range of prestigious management programs at the Institute of Business Management– IBMR
Enroll now!