One of the most pressing questions you will hear is "Why should we support your participation in the Executive MBA programs in India?
Thanks to the time and potential travel commitments an EMBA will ask of its participants, this is often a legitimate question whether your employer is considering sponsoring your course of study financially, or not.
Fortunately, Executive MBA programs in India not only advance you professionally but also provide numerous benefits to your company. Here are three ways in which your employer will always prefer you as an Executive MBA for Working Professionals.
Bringing Creative And Innovative Ideas To The Workplace
If you are pursuing an MBA for working professionals, it is expected that you present new ideas without inciting concern, dismay, or annoyance to your office. It is one of the upper skill that managers strive for.
The executive MBA programs in India allow the students to get introduced into the well-established company culture, and think according to the companies policies appropriately. The executive MBA programs in India not only will enable you to ponder new idea into the companys consciousness but also let you Start by getting management to agree to a particular observation or situation. You can perceive your concept in its logical outcome, get the skills to push forward your new idea in the eyes of the company and also ensure that employees also develop plans to promote growth.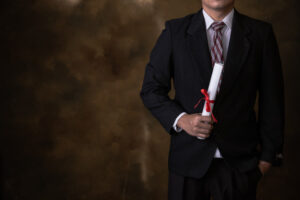 An executive MBA program in India allows you to bring newly acquired classroom concepts, knowledge, and tools learned from peers and expert faculty to your workplace and apply them. At The IBMR Group of Institutions, we provide the students with the premier educational services providing the most on-demand Executive MBA programs in India. With campuses within the cities of Hubli, Bangalore, Ahmedabad & Gurgaon, we have a focused vision to take students to an unmatchable platform for career growth.
Creating A Better Leader
Another reason why your employer would want you to take up the Executive MBA programs in India is that it provides business coaching and leadership training throughout the program. It helps its participants to learn more about themselves and their managerial styles. Such development makes them more effective leaders on the job and in real-time.
You will encounter several leadership skills while pursuing your Executive MBA for Working Professionals to boost your career outcomes post-graduation, including:
• Communication – an essential ability for all, and especially for those in leadership positions, as you'll need to be able to communicate with clients, employees, and superiors
• Confidence –You tend to become more confident when taking up Executive MBA programs in India. If you only have a minimal business background, you can become more confident in the knowledge of the business world as you're employed through the program
• Analytic thinking – It's essential to think analytically as a leader, especially when it comes to dissecting and understanding different areas of business. During an EMBA program, you'll receive an overview of all business areas, providing students with working knowledge to make educated decisions within your company.
• Problem-solving skills – executive MBA programs in India can prove to be very helpful when problems arise, prompting you to use the problem-solving skills you've learned. The coursework on an executive MBA program in India allows students to research workplace issues that will well occur during your career. Such as analyzing case studies, learning from peers personal experiences, group projects, you'll graduate better prepared to handle a good range of issues by taking up the MBA for working professionals.
Expanding Your Network Of Talent And Providing It To The Employer If you an MBA for working professionals, you tend to expand the business networks through global electives, experienced faculty as well as through an institution's international student and alumni community. It allows them to form connections that will immediately help them in their current professional roles.
Alumni networks give graduates (and therefore the company they work for) a foundation to broaden your professional network all over the world. Being a member of an alumni network allows you to beat the common challenges associated with networking faced by executives.
Also Read: Best Online Executive MBA Programs in India for 2020: Which One Should You Choose?
One of the top networking mistakes made by executives is not asking for help.
Alumni networks are set up to ensure support is readily available, so graduates don't feel as though asking for help is inconveniencing anyone.
Graduates are going to be invited to conferences, discussion panels, and guest speaker events where they're going to meet top executives and study the newest business insights. Alumni networks give members access to employees in top companies who are keen to offer assistance and guidance to others.