The Top B School community is facing one of its greatest challenges in this generation, COVID-19, which has led to many schools switching to different ways of teaching and operating. COVID-19 has brought closures to campuses and many schools were faced with the challenge of putting all of their services online. While there is a lot of uncertainty at the moment, like other crises, the industry will tackle these challenges. Schools need to keep engaging and growing their network so they are in a better position when the education market bounces back.
It is incredible how quickly we have moved away from business as usual into a whole new space. Some of us have already been working in this new, COVID-19 reality for several weeks, while others are just starting, or hopefully preparing, for what is perhaps, unfortunately inevitable. With travel suspended, schools are moving classes online and enrolling fewer students.
With campuses closed across the globe, many Top B School have moved teaching online. At several schools, students have signed petitions demanding steep discounts on tuition fees in line with what they claim is a devalued education. However, with tuition often decided by universities rather than Top B School, many insist their hands are tied. Some institute have taken voluntary pay cuts to show solidarity but have stopped short of cutting tuition at a time when their own finances are under strain.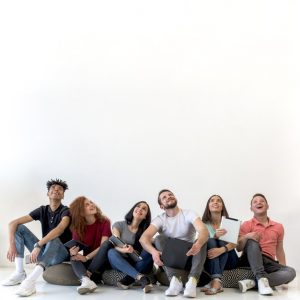 Few Business schools are also responding by being more flexible with their application processes and relaxing entrance requirements. Many are extending deadlines or offering conditional places to people who cannot take entrance exams because test centers are closed in many countries. Schools report requests to defer applications until July 2020, when students hope the pandemic will have waned and the economic picture will be clearer. Those who graduate this year will do so amid a global recession, with unemployment rates spiraling around the world as businesses remain closed because of Covid-19.
The corona virus crisis is quickening uptake of online learning after years of lackluster demand. Many schools have migrated their classes online — a welcome intervention for students displaced due to travel restrictions. This could be an inflection point in the development of digital delivery that could increase uptake and spark innovation. The question is whether the online platforms and network scan cope with high usage. Some faculty have been resistant to digital delivery. Early adopters, like IBMR, were prepared for the switch to virtual teaching, but there is a difference between a well- designed online course and a Zoom video conference. In the UK, a series of strikes by some university staff meant that schools had already developed online content, including Pre-recorded lectures, to help students.
Graduation ceremonies have been canceled, along with academic conferences, exchange programs and study trips — often a highlight of an MBA.