While most of us who are Pursuing an MBA degree knows what it takes to hold the degree. For many of us, who don't know "What do you learn in an MBA program?". For them, an MBA degree to advance one's career makes sense. Most of the companies are looking for potential employees with not only skills to perform the job, but also to provide sound thought around making major business decisions. MBA gives them the overall sight to lead and Business Decision Making.  It doesn't matter whether it is a public industry or a private one; the foundation of every business is the same. Strategic, operational, and tactical decisions are what drives an MBA towards future growth in their business.
Here in this article, we will talk about some crucial insights for "What do you lean in an MBA program?" The MBA student has exposure to the professional experience in their chosen career. Different fields, such as finance, sales, marketing, and technical skills, are some of those examples.
So now the question possesses why we should pursue an MBA from MBA College in Gurgaon, and what learning we intake from it?
First and foremost, an MBA program enables students to gain an appreciation for a system; in this case, what is required to transform an input into an output. An MBA is capable enough to provide the necessary background, technical skills to run a business. MBA students undergo a rigorous routine with stressful projects, workshops, assignments, and independent research. Students learn, very early on, that smart skills can carry them through farther than ill-managed fortitude. They learn to deal with high pressure and manage tasks within a strict deadline – much like handling complex assignments and tests within the relatively condensed format of the program

A good MBA program aims at making students capable of dealing with any organizational challenges that fall on them, using different practical case scenarios, employing strategies, and solving problems. All the specialized training, analytical courses, critical thinking skills, gear these students to make responsible decisions for their organizations, backed by data, and carefully assessed for risk management. These qualities are certainly not conservative and belong to forward thinkers.

MBA student can network with the future leader as well as the working practitioners. The MBA program enrolls a diverse group of students as well as instructors facilitating the program.  It allows MBA students to learn from the best and also have a vast network of peers before entering the Industry. 

An MBA is considered for levels for higher management. They have the acquired skills to lead a project and provide intelligent insights for a project. Through ones' movement over the different job roles in their career, starting from entry to executive and more, it is this leadership skill that finds a growing prominence in management.

Money is the most exceptional monetary incentive. It is seen that MBA investment in studies is enormous. However, with the right job and skills acquired after an MBA course, the investment made be recovered within four years of the investment. Even a shorter period if you receive tuition reimbursement from your current employer. Isn't that great?

Communication is the key to the heart of any organizational management. The ability to convey ideas with simplicity and clarity, discuss complex business situations with ease, and communicate it well to the members. Communication has become the major sought for students in the MBA field. "What do you learn in an MBA program"-well, communication is the best example of it. It leads a student to continually discuss their views in the classroom, network, and in front of the facilitators, make effective presentations, organize events, or work in teams. It builds their confidence and helps them acquire excellent communication skills.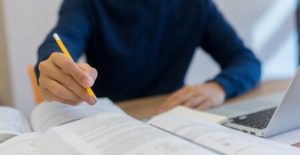 You get to practice! And achieve what the MBA has taught you. The school of "IBMR" or the Institute of business management and research is an institution to pursue your gained skills and knowledge. It gives the MBA students, an opportunity to sharpen their managerial skills as well as soft skills not only that it enables us to use education in launching our own business.
Deciding to pursue an MBA degree should not be taken lightly.   After all, it is a considerable investment in time and finance. The motivation for pursuing an MBA should come from within. And its most important to go through the curriculum and programs to build on a solid MBA base. Also, Ensure the school has the necessary student services in place to support you in your MBA journey. So, now confused between which MBA program will best suit your current level of Skills?