Make most of your MBA program
MBA, as the name suggests, is that on the need to be master in every specialization hence the first year of the Management program should be dedicated to absorb and to understand and identifying the needs and designing the career plans and goals for yourself.
MBA gives you a great opportunity to work with various organizations while either during internships or during the live projects, besides this also MBA helps one develop the personality and the skills and traits that one is not aware of. this not only will help you in being an eloquent Manager but also will increase the job prospects.
Skills learned during the MBA Colleges in Gurgaon not only help the young mangers to attain the skills but also to develop them in such a way that they can achieve the ROI on their MBA program. Besides this, the skills developed during the two-year program will help you land into the desired and preferred job.
Take more responsibilities
One must keep working in order to achieve what he/ she dreams of Top B-School in Delhi NCR  make young leaders self-sufficient, self-dependent that they will never fall on hand to mouth and can attain something great in their lives. The curriculum at IBMR is designed in such a way that young managers are given much-required exposure through various industrial visits and industry interface with most renowned faces in the industries and those inspirational leaders.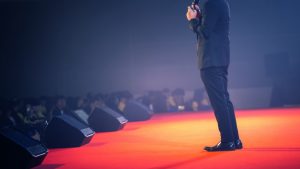 Top B-School in Delhi NCR works on enhancing the key skill areas of each individual by providing them with various specializations likewise operations management, public policy, business analytics, and agribusiness management.
MBA also helps in sharpening their Management skills and therefore a process and series of achievements with meticulous preparation begin.
Working with and in various teams helps the students understand their team building and team management skills and coordination with various members in the sequential order to achieve the end means.
Top B-school in Delhi NCR not only helps you maintain and self sustain your self but also helps you in attaining the knowledge required for launching your own business. The budding entrepreneur does not need formal education for the great ideas but its education is the quintessential part and parcel to achieve and to be self-motivated in life goals. There is no best time to learn but one should ensure not to stop the learning curve.
It is the trend in today's students to know about why MBA and question can have a different answer for everyone but the conclusion is the same that no other course can provide you the professional skills.